News:
Tao Guitars; Engineering Prowess, Cultural Finesse
We have been fortunate to obtain a few Tao Guitars over the last few months and honestly, we're completely blown away. From their automotive-inspired body carving/shaping to their unique finishes to their impeccable build quality these are instruments that truly stand out. When you examine the myriad of small details that make these instruments what they are you get it; these are guitars built by consummate designers with an engineer's edge. Every aspect has been considered and deeply designed. Designed for tone, designed for ergonomics, designed for visual impact. Tao guitars are created by true artisans. You simply HAVE TO check them out.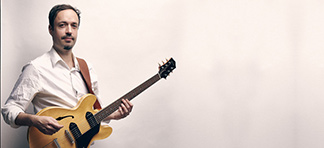 Friends of CR Guitars: Jostein Gulbrandsen
Jostein Gulbrandsen, who has done many product videos for CR Guitars and is a longtime friend of CR Guitars owner Craig Snyder is originally from Norway. Since 2001 he has been based in New York where he received his master's degree in jazz guitar from the Manhattan School of Music in 2003. Gulbrandsen has played at Kongsberg Jazz Festival, Blue Note, Birdland, BB. Kings, Cornelia Street Cafe, Smalls, Smoke, Blues Alley, The Kennedy Center and many other places. He has toured in Norway and Scotland and also held master classes at Agder College of Music and Hobart and William Smith Colleges...
...Read More
Featured Videos:
Recent Arrivals: