Friends of CR Guitars: Adam Levy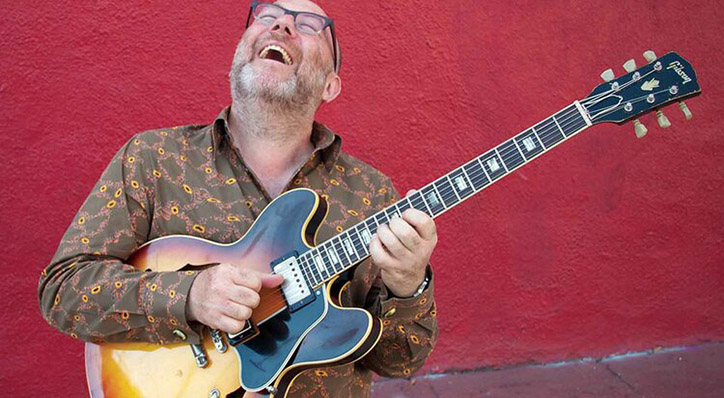 Adam Levy is widely respected as a "musician's musician" — with many featured turns to his credit. His memorable solos on Norah Jones' album Come Away with Me are shining examples of his handiwork. His bluesy lines on Tracy Chapman's hit "Give Me One Reason" tell a juicy story, with not a single note wasted. He's a nuanced accompanist as well, as can be heard on Allen Toussaint's recording of "American Tune." He's also featured on recordings by Vulfpeck, Anaïs Mitchell (composer of Hadestown), Meshell Ndegeocello, Ani DiFranco, and Amos Lee.
An imaginative tunesmith, Levy's songs have been recorded by Norah Jones, Glen Phillips, Gaby Moreno, and others. His writing can best be appreciated on his own recordings — including Blueberry Blonde, Accidental Courage, and Washing Day.
Levy has taught music and songcraft at NYU, USC, and other esteemed schools, created several guitar courses for TrueFire, and authored numerous articles for Guitar Player, Acoustic Guitar, and Fretboard Journal. He hosts the popular YouTube series Guitar Tips.
Adam's website: https://www.adamlevy.com
On YouTube: https://youtube.com/playlist?list=PLQ22Iogt1P7Rx1gqZxN0TZgcHLIXVj2H6
On Apple Music: https://music.apple.com/us/artist/adam-levy/5827838
On Spotify: https://open.spotify.com/artist/3RHGiicVEm5Clr70D2O5dt?si=PpGQWyDOS2axGlH0LpEoUg
On Bandcamp: https://adamlevy.bandcamp.com/