CR Ordering Info
To order from us, just pick up the phone and call us, send us an email, or come to our shop in Rhinebeck, NY. We love offering you guidance and information or just staying out of your way and listening. We have something bigger in mind than some prefab sales pitch--YOU.
You see, we absolutely love guitars. We feel the best way to make a truly successful sale is to have an opportunity to listen to you and, using our knowledge of the instruments, help you find what you're looking for.
Our business model is summed up by the phrase "hand selected". We're here to bring you incredible individual guitars, not just a cookie-cutter product line of guitars, not just a standard set of models from a spectrum of builders, but individual instruments carefully thought out and then built with inspiration. By dealing with you directly, we have the chance to match you with an instrument, not just a model or set of specs, and that's where the magic is.
You may notice we don't carry guitars from an endless list of builders. That is quite intentional. By limiting the number of luthiers we work with, we ensure that we stay utterly knowledgeable about each individual instrument we sell. Plus, by keeping the list not-too-long, we are able to nurture the relationships we have with our luthiers in ways that ultimately benefit you.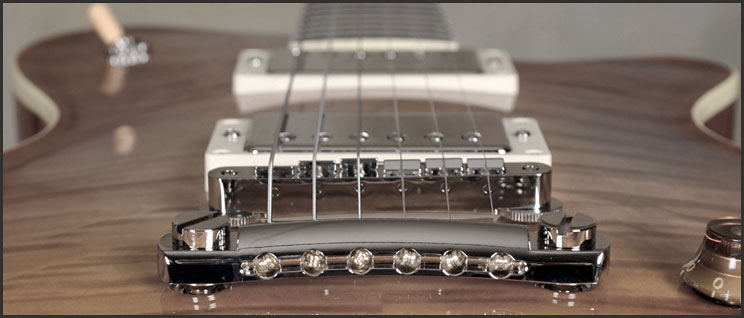 We accept all major credit cards along with PayPal, wire transfers and bank checks. Once we ship you an instrument you have 48 hours to check it out. Unless we hear back from you, we consider the deal a success.
If you wish to return an instrument, simply ship it back to us fully insured. Once the instrument is inspected we will refund your money minus the shipping costs, and any bank or credit card fees. In some cases a restocking fee might apply.
All amplifier sales are final. Small electronics are only returnable for store credit. Once shipped back to us, fully insured, you will have store credit minus the associated shipping costs and any bank or credit card fees.
All sales on custom commissions or layaways are final, and all sales on instruments, amplifiers or electronics shipped outside the US are final.