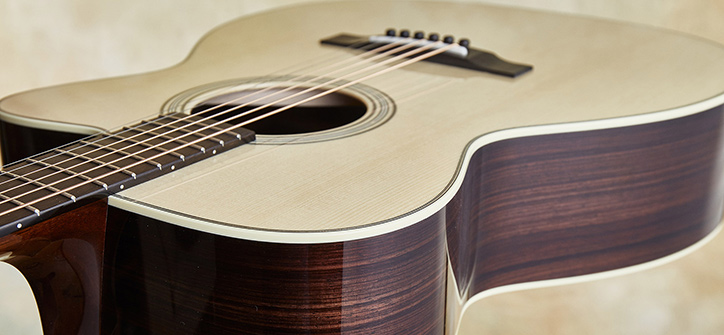 Behind The Scenes At CR - Mid 2021
At CR Guitars there is quite a lot of activity that happens behind the scenes, activity (guitars) that you, our Internet viewers, never get to see. That's not say that what's on our site isn't our best stuff; it is, but it doesn't represent everything.
You see, part of our 'hand selected' ethic means serving many customers directly, and that means many guitars get ordered directly through us and never make it to our website. That includes guitars that are custom made to order, wait-list models, and special CR-designed configurations that are sold before they even arrive in our shop or become part of a customer's collection shortly thereafter. It often occurs to us that you, our Internet visitors sometimes miss out on the totality of inspiration that is CR Guitars.
So what's the takeaway here? Well, the photos you'll see below are the main thing since they are our way of sharing at least some of the incredible instruments that pass through CR Guitars unseen. But also, we hope you'll keep in mind that there are many benefits to giving us a call or coming down to our Rhinebeck, NY location to find out what's in the pipeline, if there are waitlists you might want to join, if something you see here creates an unanticipated inspiration or even if something that you have floating around in your imagination can become a reality. In our experience, it very often can!
You might even consider calling or visiting without any particular agenda in mind - just to connect - because we LOVE talking about guitars. We like to think of the aggregate of our shop, our guitar builders, and our customers as a family of sorts. So we invite you to the dinner table - there are many hidden morsels to be experienced when you show up.